Shocking photos of a haggard looking Gulnara Karimova grappling with a police officer have been leaked from Uzbekistan.
In the words of one of her famous songs in her guise of pop diva Googoosha, she seems to be saying 'How Dare' to the cop.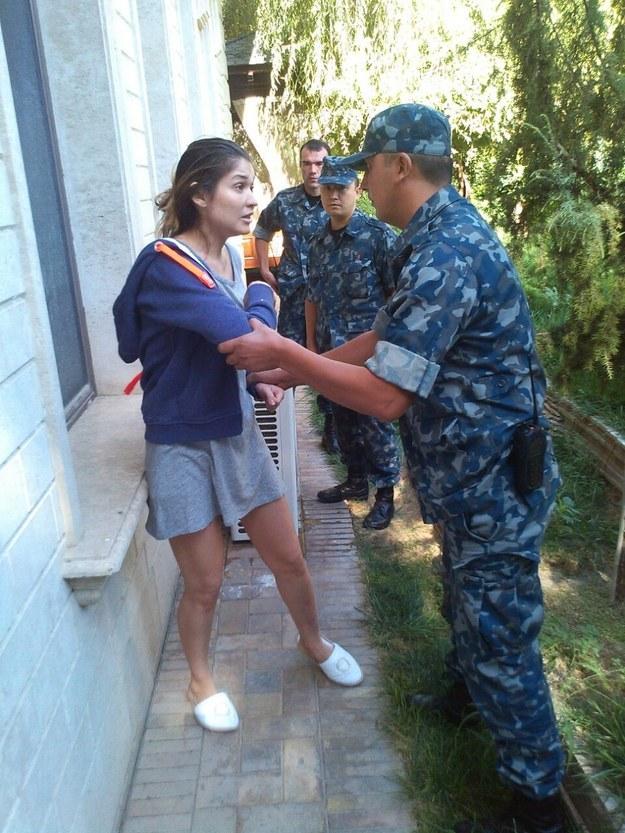 Let's hope she's not giving her captors the 'Round Run' in those nice slippers.
Karimova is the eldest daughter of President Islam Karimov. She has suffered a spectacular fall from grace spending the last seven months under house arrest in Tashkent, Uzbekistan's capital.